SINCE 1999
FIELDTURF GROOMERS
2001-2005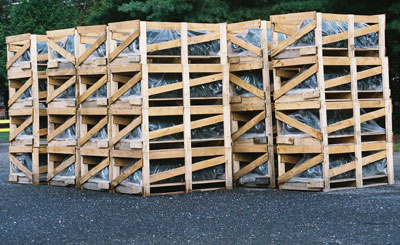 500 plus units built
These groomers where used to maintain a new style of artificial playing fields.
The company came to us with a working prototype that we were unable to reproduce. All the working components where left the same while the overall design was changed by us to create a professional looking and dependable product to complement their excellent fields. Ease of manufacture was also another important consideration when redesigning the unit.
The first shipment of 50 units was hurried out in minimal amount of time. Many more orders followed.
Practifab continued to supply these units after selling most of the equipment and moving to BC. All the work was subcontracted to shops in the Quebec region including the old Practifab shop.